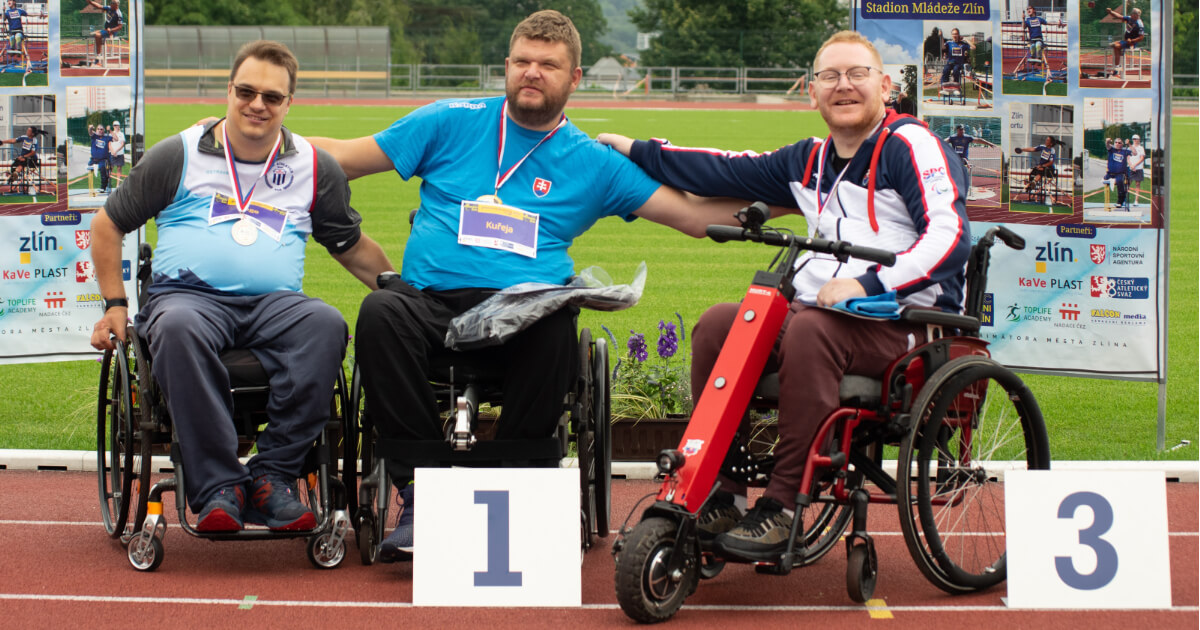 The fourth meeting took place in the Zlín Youth Stadium under the City Mayor auspiece and the organizing of AC Wozmeni Zlín. Despite the unfavourable forecast, the meeting surprised with pleasant weather, which reflected on the performance of the athletes - two Czech records were broken!
The fact that it was "flying" in Zlín was confirmed by Stanislav Hanuš (Atletika Bez Bariér Pardubice), who, apart from the morning wind, pushed the Czech record in the javelin throw (category F57) to a distance of 29.22 metres, and in the Club throw (category F31) Michal Koutný managed to beat the best Czech performance by throwing it to a distance of six metres and sixty-seven centimetres.
Athletes from abroad showed interest in the meet, with two athletes from India, who had competed at the World Championships the week before, coming from the furthest distance. They confirmed their form in Zlín, where they won their events - discus and javelin. Pooja, who sovereignly dominated the discus competition, also celebrated the overall victory of the event, as the best sitting female athlete, with 97.7 points!
The meet enjoyed an overall relaxed atmosphere, with athletes enjoying ample refreshments or the opportunity to try out products from Libella Design, which supported the meet and had a promotional stand.