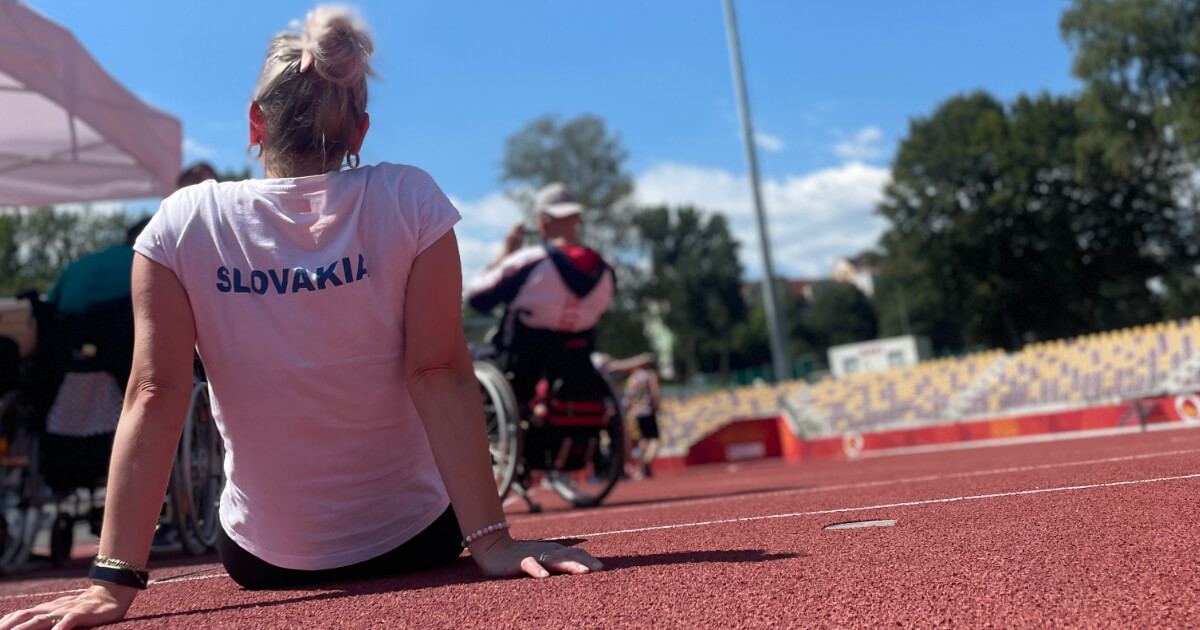 The last meeting of the season was situated in the Ostrava Municipal Stadium, which also corresponds to the name of the organizing city. The organization of the meet was taken care of by the local sports club Para Athletics SSK-Vítkovice. Despite the double postponement of the event date, the athletes managed to compensate for the changes with almost ideal outdoor conditions and athletes from Czech, Slovak and Polish clubs competed for valuable metals among themselves.
The perfect form of the Polish athletes was reflected in the overall scores - Maja Dobruchowska, Tomasz Wróbel and Pawel Surdyka took home the gold medal and gave an excellent performance. But the domestic team was not left behind! Miroslava Obrova, who broke the national record with her throw of 7.23, and David Skotnica, who pushed the barrier to a new national best of 42.69m during the individual javelin throws, were the best performers.
The meeting was held in a peaceful atmosphere, and the best athletes of the meeting were Miroslava Obrová (SSK Vítkovice) among the sitting athletes, the best standing athlete was Barbora Auředníková (TJ Sokol Praha Královské Vinohrady), among the men Michal Enge from SSK Vítkovice (sitting) and David Skotnica from Bez bariér Pardubice (standing).
At the same time, the best athletes of the 2023 season were decided, and Czech Television could not miss the coverage for the Paralympic Magazine. Miroslava Obrová (SSK Vítkovice) and Ladislav Čuchran (Proficio) defended their first place from last year, while David Skotnica (Atletika Bez Bariér Pardubice) won the standing men's race and Barbora Auředníková (TJ Sokol Praha Královské Vinohrady) the standing women's race.
Congratulations to all athletes for their great performances!